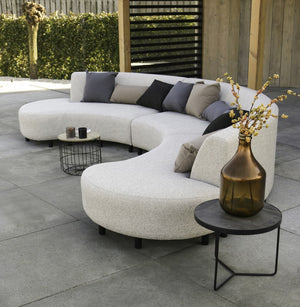 Bubalou!!! Enjoy Outdoor Living with All-weather lounge sets.
The Bubalou® Bended Sofa is made of the best materials possible. The all-weather set looks like an indoor sofa and has a timeless design. The outdoor sofa is so comfortable you just can't get enough, and that's what makes this sofa so unique. Comfort was paramount in the design process.
Finally, you can just enjoy outdoor living without dragging those loose cushions around. As soon as the sun's out, go outside and get comfortable on your Bubalou outdoor sofa!
SHOP
Euro Lux Life
Do you dream of entertaining guests in a stylish backyard Cabana, Pavilion, Gazebo, Pool House, or Studio?
If you do, then Euro Lux Life is for you!
With Euro Lux Life, you can build your dream backyard with the unique variety of outdoor buildings that we can provide.
To do this, all you have to do is order online! All the components are supplied on measure.
Keep in mind that you can create many variations by adding walls, doors and windows!
All modules are manufactured from high quality timber (Larch, Redwood, or Douglas) that is planed and dried, provided with the necessary mounting and a construction manual in detail.
SHOP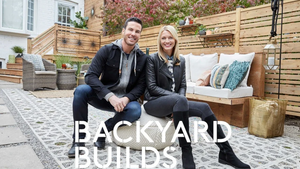 AS SEEN ON BACKYARD BUILDS SEASON 3 - HGTV
AMY & TERRY
MID-CENTURY POOLSIDE RETREAT
Episode 10 - May 28, 2020
---------
SONIA & PAUL
SOCIAL CENTRAL SUNROOM
Episode 9 - April 30, 2020
---------
SUSAN & HARRISON
HIP-HOP DANCE HANGOUT
Episode 1 - April 16, 2020
BACKYARD BUILDS VIDEOS